So as you all may or may not know I have been going pretty strong on my Art Journal obsession this past year - I decided to take it to another level this weekend and make my very first Art Journal Kits!!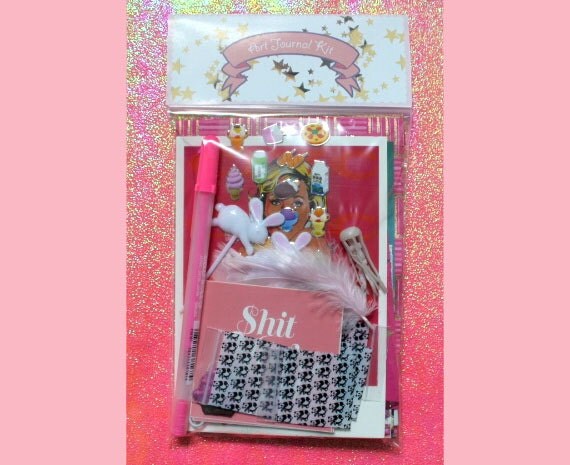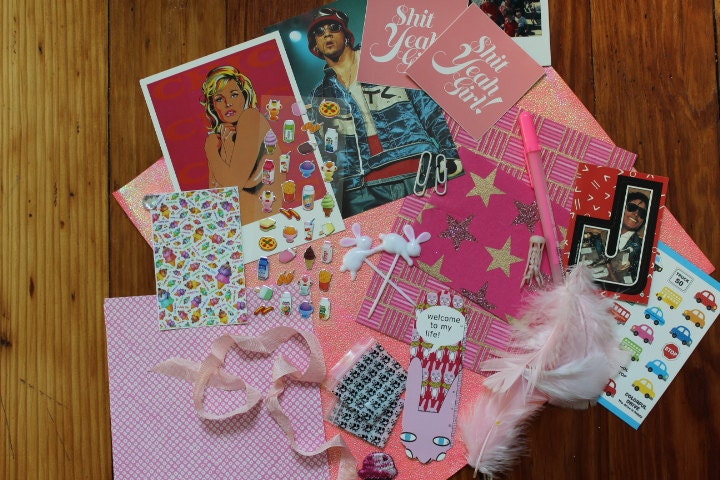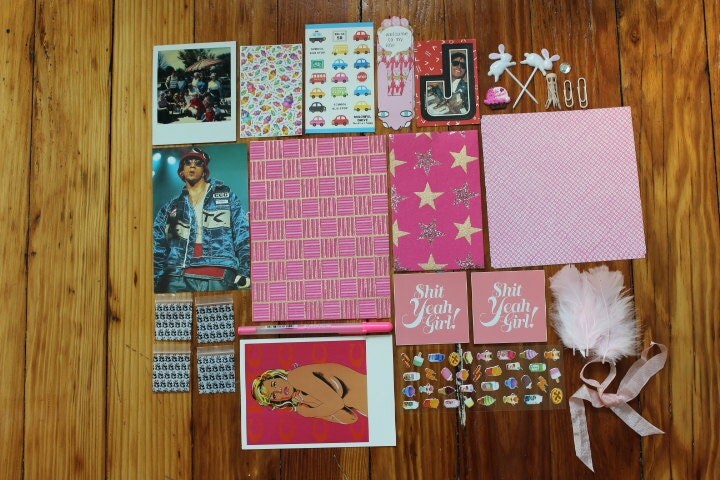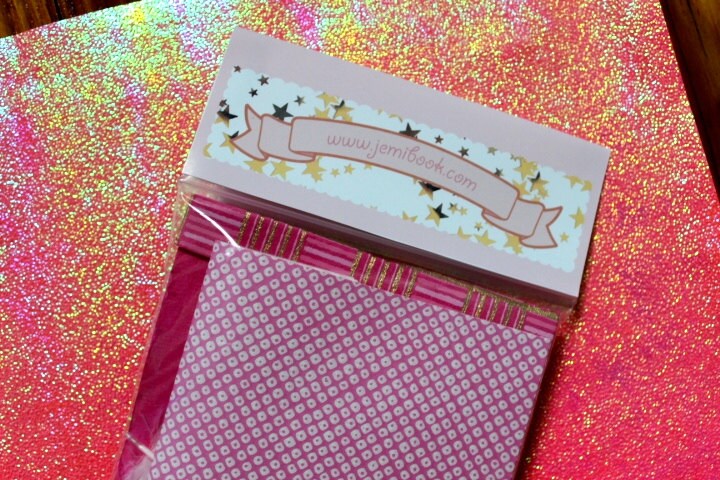 I was pretty stoked about it! It contains pieces from my personal stash and some new pieces I picked up this weekend - like the little jellyfish and sticker sheet.
I even spent time to make a kawaii header package for it - pretty proud about it!
I was so inspired I made two other ones the next day :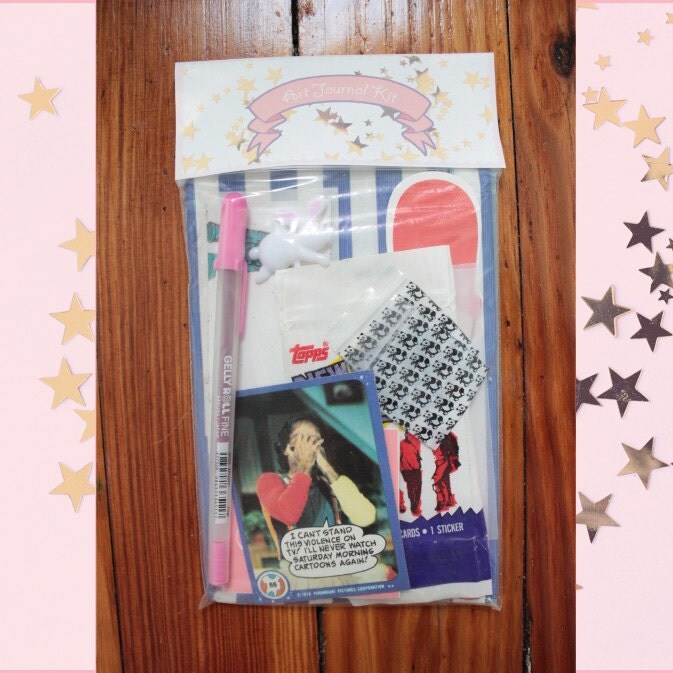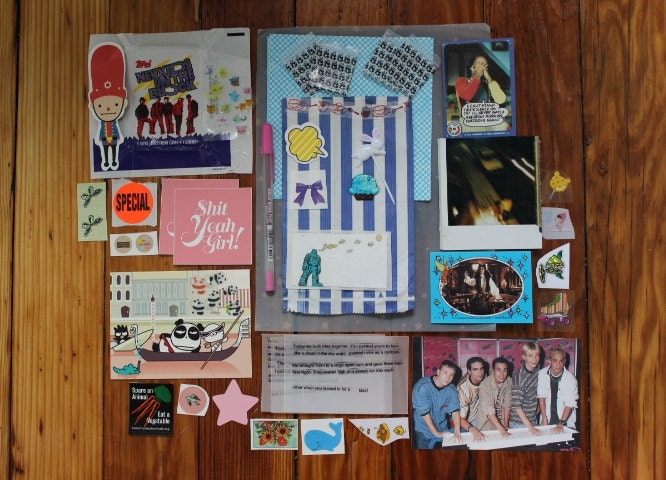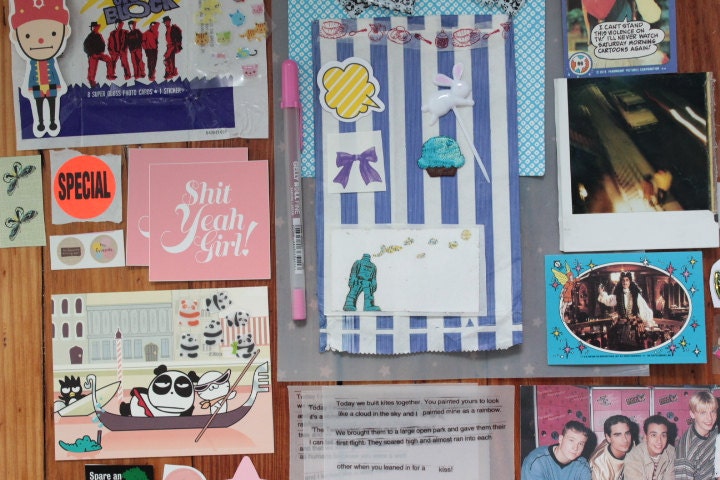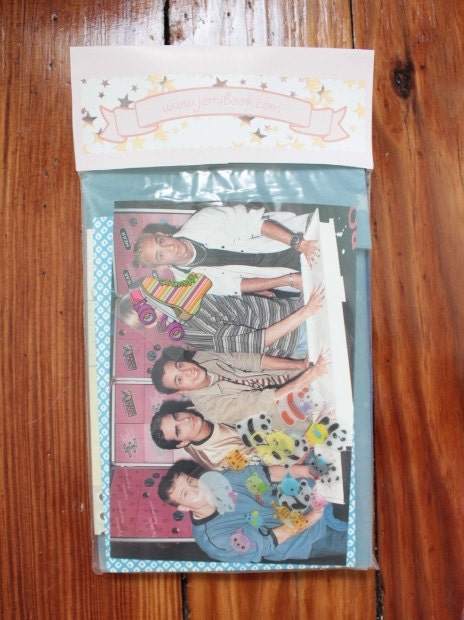 A Blue Back Street Boy kit.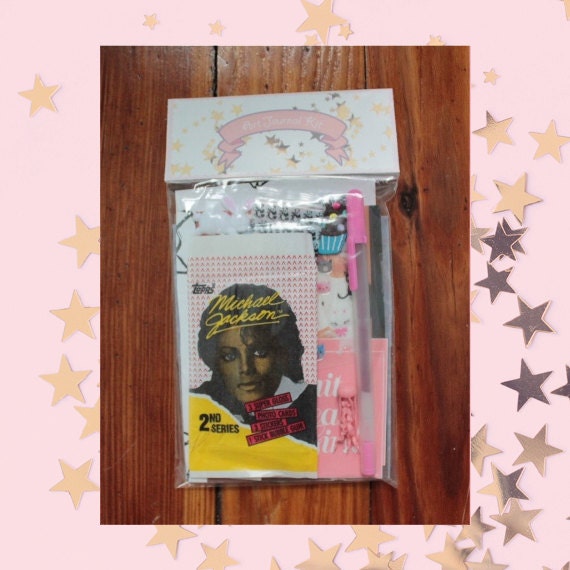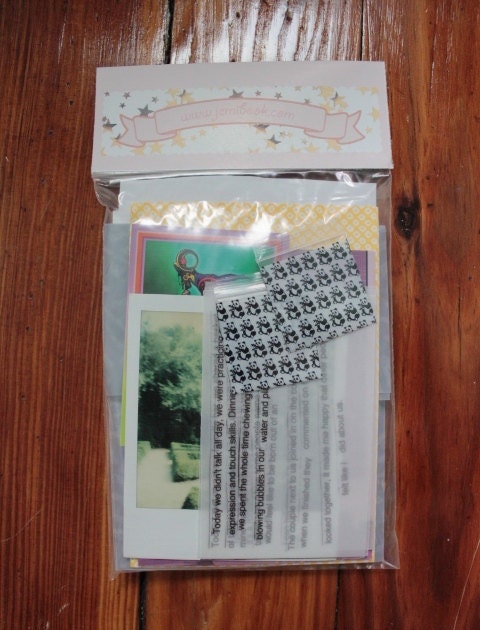 This one is Yellow with Michael Jackson and Power Rangers!
Here they are all together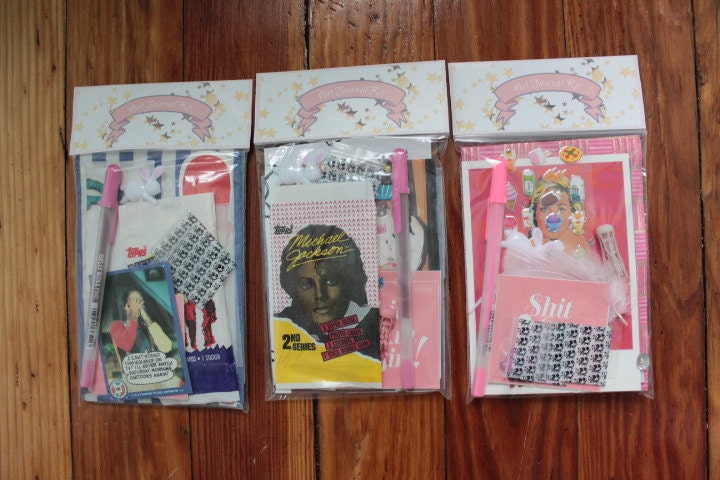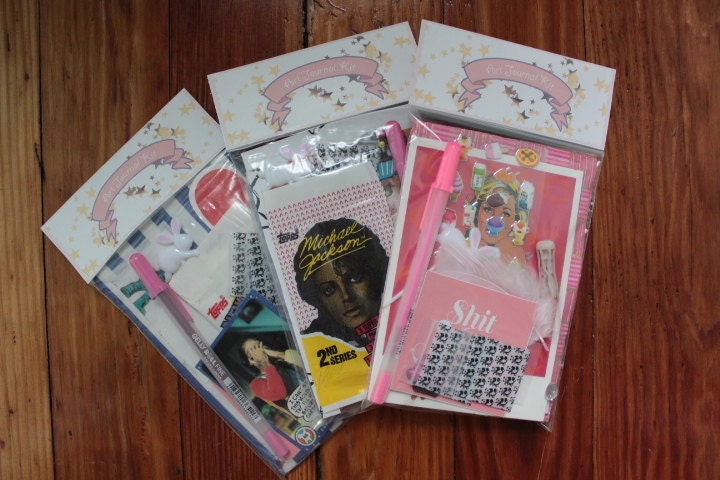 I love how pretty and inspiring they look together! I can see them for sale at local stores hanging on a wall!
I think these are one of my favorite products I've created in years because it fuels my passion for shopping and sourcing fun kawaii things - and assembling them into something someone can get inspired with and create some new with!
I have a couple other new products in the works! I am getting some fabric printed with one of my drawings for patches! I also sourced more things for the kits - including some Sailor Moon sticker / trading card packs!
I wish I had more Kawaii friends locally - I was thinking about making a little flyer and posting around town to see if anyone would be interested in in a Kawaii Crafting Club? What do you guys think?
p.s. if you are interested in any packs they are for sale at my etsy!
https://www.etsy.com/shop/Jemnifur
https://www.etsy.com/shop/Jemnifur
https://www.etsy.com/shop/Jemnifur