So I follow some of the most crafty blogs all over the Internet, or just happen upon some great tutorials when I need to do something crafty each week and so I decided to start compiling them in one place on my blog for everyone to get as inspired as I do when I happen upon them!
Day Dreaming on Paper
: Has this very informative and picture heavy tutorial on making your own journal. I used this a long time ago in Chicago and it still holds up today when I used it for my last zine!
Alphamom.com
: Whenever I find a costume for kids or adults I always save it, I love wearing costumes, and making them! I am just waiting on some boning to make this, I already have a black shirt just dieing to be used!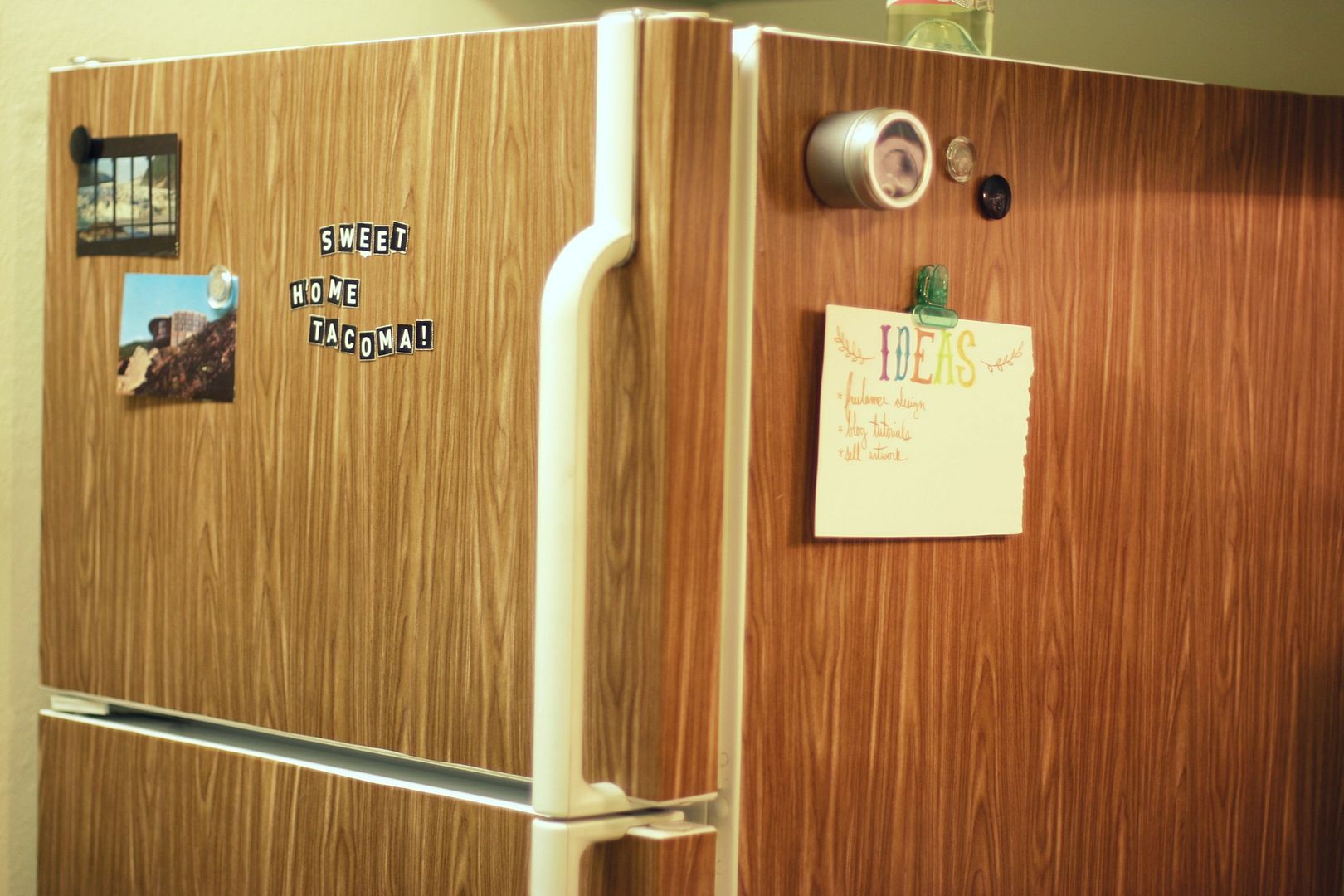 Delightfully-Tacky
: I found this and looked over at our fridge and thought it would be an amazing idea for our drab little studio, but I would only do it if we stay here longer [which hopefully we won't! :) ]
Packagery
: I just found this website last night, and I am COMPLETELY obsessed with it. I get a boner for amazing interesting new ways to package things, so this blog makes me incredibly happy! I like this idea personally for mini-zines!
Elegant Musings
: Not only is this beautiful and elegant it is practical for someone like me who has been growing out her hair! I love how simple and effortless she makes it look with each picture!
Alcademics
: Science and Craft time together. I thought this would be a fun activity to do for a dinner party and such.
Zakka Life
: I really like how they simplified making paper designs. I am not the best at paper-art and this seems way easy for me. I would like to interpret it into my own designs though!